11 Exotic Tourist Sightseeing Places in Bangkok , Thailand
Bangkok is a fuss metropolis, with an exceptional level of energy in all of Thailand. Bangkok has everything to look around  – a big city, bright lights, skyscrapers and stunning temples everywhere. Book lowest air ticket to Bangkok, Thailand to fill several weeks in this bustling city.
The capital of Thailand has something for everyone. You can wander, eat and imbibe here, in the city. It has stunning temples , markets and shopping malls, museums, palaces and beautiful architecture which will make you fall in Love with city.
It doesn't have to be a love-it-or-hate-it city but it is worth seeing. Check out my list of things to do in Bangkok.
  1. Visit The Grand Palace
The Grand Palace has a stunning historic complex of buildings all around. It is among the top tourist attractions in the whole of Bangkok & the places nearby Bangkok.
It has been the residence of Kings and is a must on this list of things to do in Bangkok. However, the most recent King-King Bhumibol Adulyadej (Rama IX) did not reside in the palace. But, it was used for official events. It rests right on the Chao Phraya River. The complex consists of the palace, temples, gardens and courtyards.
Looking for some online websites to book the Cheapest flights to Bangkok, this is my top booking website.
2. Wat Pho-Temple of the Reclining Buddha
This was so massive yet beautiful reclining Buddha located on Rattanakosin Island across from the Grand Palace. Take a quick ferry ride over to it or you can walk through the streets beside The Grand Palace.
The highlights for most people visiting Wat Pho is the massive reclining Buddha. It was built in 1832 and is one of the largest Buddha statues in Thailand at 15 meters high, 46 meters long & is covered in gold leaf.
3. Wat Arun (Temple of Dawn)
There are more than 31,000 Buddhist temples spread out across Thailand and this one is one that you really want to see. The temple is named after Aruna, the God of Dawn.
Situated on the bank of the Chao Phraya River is this beautiful temple that stands at 79 metres tall. Constructed during the first half of the 19th century in the ancient Khmer style, the stupa showcasing ornate floral pattern decked out in glazed porcelain is stunning up close.
I have my favorite website for Booking Lowest Air Ticket to Bangkok, Thailand
4. Explore the Floating Market
Imagine dozens of wooden row boats floating by, each laden to the brim with farm-fresh fruits, vegetables or flowers. Food vendors fill their vessels with cauldrons and charcoal grills, ready to whip up a bowl of 'boat noodle' or seafood skewers upon request.
5. Dig in to the China Town
Chinatown is a popular tourist attraction and a food haven for new generation gourmands who flock here after sunset to explore the vibrant street-side cuisine.
At day time, it's no less busy, as hordes of shoppers descend upon this 1-km strip and adjacent Charoenkrung Road to get a day's worth of staple, trade gold, or pay a visit to one of the Chinese temples.
6. Go for a Boat Ride in the Chao Phraya River
Rather than booking a tour, just ride a local water taxi. You get to see the same things without the steep price tag. During your river ride, you will see hotels, wooden shacks, old colonial buildings, and temples.
The areas from Wat Arun to Phra Sumeru Fortress are home to some of the oldest settlements in Bangkok, particularly Bangkok Noi and its charming ambience of stilt houses flanking the complex waterways.
7. Discover the Bangkok National Museum
This museum focuses on Thai culture, with highlights that include a large collection of musical instruments, recorded music, ornate royal funeral chariots, and impressive wooden carvings.
The Bangkok National Museum is home to the largest collection of artifacts and Thai art in all of Thailand. The museum was first opened by King Rama V to show off all the gifts that his father had given to him.
You can check the List of These 7 Must See Tourist Attractions in London
8. Visit Lumpini Park
If you're looking to escape the busy streets of Bangkok, head over to Lumpini Park where you will find both locals and tourists strolling around. The park itself is more than half a million square meters big. The name of the park is originated from the Lord Buddha who was born in Nepal.
At the weekends the park is full of people taking part in all sorts of activities so a great time to go is early morning or just before sunset.
9.  Shop at the Chatuchak Market
If you like shopping you need to check this place out. If you hate shopping you need to give this place a wide berth. With over 8000 stalls covering 27 acres of space this is one of the largest markets in the world. It opens every Saturday and Sunday it attracts nearly 200,000 visitors a day.
I have a list of Insane Things to Do in Paris, you can visit some of most renowned museums and monuments in Paris for Free.
10. Eat Street Food
The popularity of street food has been strongest in Bangkok. Thai people choose to eat almost every meal outside rather than cooking at home. Every busy road will have street food vendors selling their products to the locals and tourists alike, the prices are low because this is where the Thais choose to eat their meals as well.
11.  Pamper Yourself with a Thai Massage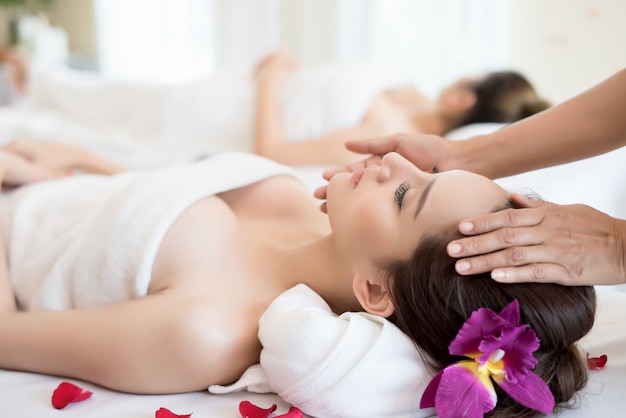 After a busy day of sightseeing and walking around, there is no better way to end your day than a massage. I mean, seriously! Now given that you are in the place where Thai massages originated, there is no shortage of spas and massage places. For an affordable treatment, head on over to Ruen Nuad by Convent Road.
Thai massage will give you a new lease of life whilst making you feel invigorated as well as balanced. There are parlous absolutely everywhere so it is worth doing your research to find a good one near your hotel.
There is no way out, you'll get to do all the Top Tourist Places of Bangkok together –  so craft your own itinerary, nearby sightseeing attractions and check some  Delta Airline Cheap Flights to Bangkok.
Where to find cheap flights from Las Vegas to Los Angeles
5
Fareskart
Where to find cheap flights from Las Vegas to Los Angeles
 Delta Airline Cheap Flights to Bangkok